About/Contact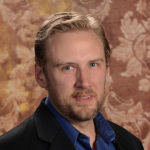 Kristofer J Kathmann
Mankato, MN
My main interests are identity design, publication design, packaging graphics and product photography.  I dabble in editorial photography and web design/development. I am a partner/owner of Concept & Design Incorporated, Mankato Product Photography and Connect Business Magazine.
Skills List:
Print Design
Product Packaging Design
Identity Design
Photo Editing and Retouching
Product, Commercial and Editorial Photography
Adobe Creative Suite (Photoshop, InDesign, Illustrator)
3D Modeling and Rendering (Blender)
Website Implementation and Maintenance (WordPress)
HTML/CSS editing
Design Project Management
For inquiries, please contact me using the form below.